Thinking of a Job Switch? Read This First.
The pandemic is causing many professionals to reevaluate their career paths. But with millions still unemployed, is it a good idea?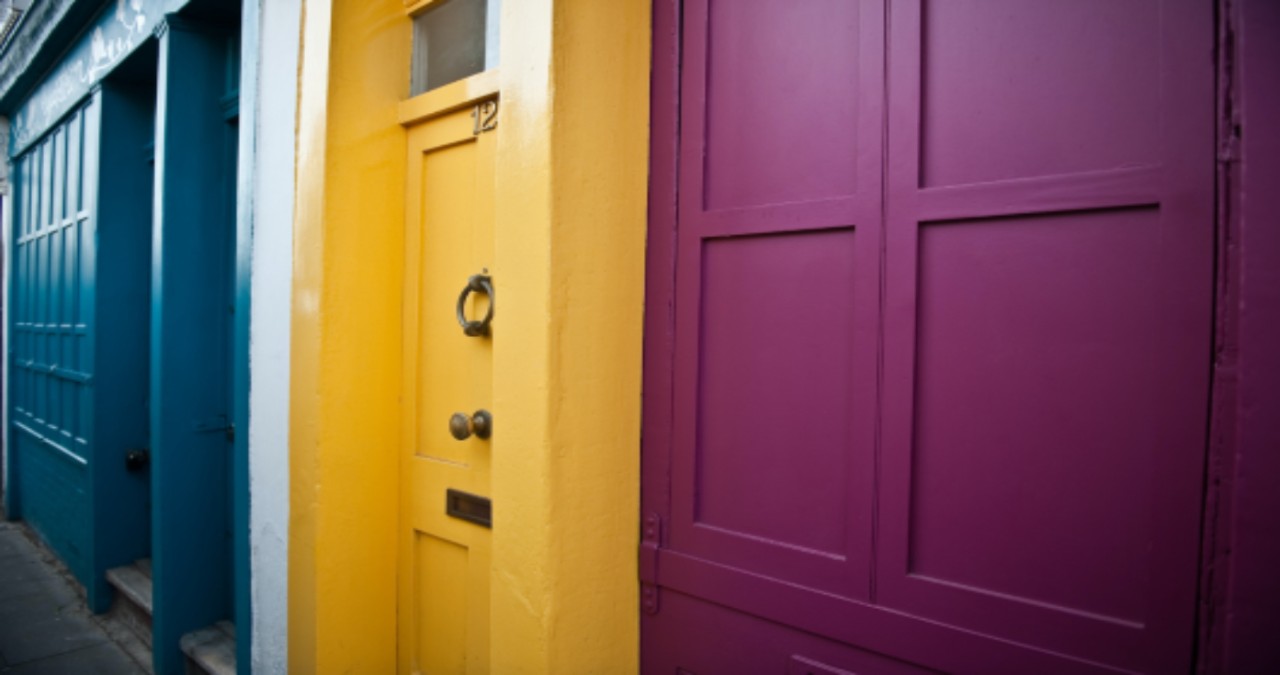 Discover insights, career tools and much more in Korn Ferry Advance
When the pandemic first hit, Stacey Perkins, a Korn Ferry Advance career coach, pretty much had clients all in job-search mode. But now, she's starting to hear a new refrain from folks: maybe I should change careers. "Being at home and doing the work alone has made a lot of people wonder if they really enjoy what they do," Perkins says.
As the pandemic continues to upend life this year, more workers are finding themselves in career evaluation mode: Do I even like my job? Is this sustainable with virtual schooling? If we can work remotely, why not ditch the expensive city and live more modestly elsewhere? Indeed, career consultants say they're hearing more and more from people who have decided to rethink how they make a living. "People have come to understand the assumptions we all held are not nearly as sacrosanct as we thought they are," says Dorie Clark, a marketing and strategy consultant who is an adjunct professor at Duke University's Fuqua School of Business. "If you're in a position where you have a lot of leeway and financial flexibility, maybe you can say, 'I'm moving to Montana to start a brewpub,' if that's really what you've wanted to do."
It's easy to say you don't want to do the job you're doing right now, but much harder to actually think about your future and what you do want.
Of course, every job is bound to have parts that feel like a slog, and there's nothing like a months-long pandemic to make that slog feel more difficult than usual. "You can have your dream job and dream salary, and there's always going to be something that doesn't rub you the right way," Perkins says. Below, some ways to determine if you truly want to switch careers.
Audit your activities.
One of the first things Perkins suggests to clients who are unsure if they like their current job is to track the tasks they do day in and day out for two weeks, and then write down what parts of the job they enjoy and which parts make them want to rip their hair out. "There's a difference between sitting at a home and feeling disconnected from the work you do, or realizing that you just miss the watercooler chat," Perkins says.
Consider your personality.
The pandemic has forced to the forefront our innate psychology and how we deal with uncertainty. For some professionals, a career switch at a time when everyone is applying to jobs and hounding recruiters may seem futile, leading them to want to wait on the sidelines. Others may have more primal responses, leading to a fight-or-flight mode that gives them a sense of urgency for change. Knowing how you react to stress and uncertainty can help you think through your career-changing options.
Revisit your long-term career goals.
A career change can seem like a long-term goal in itself. But many career goals usually are tied to a feeling and not a certain job. So it's important to revisit the 30,000-foot view you had envisioned for yourself five or 10 years ago. If, for example, a long-term goal was to make enough money to buy a home in a pricey city, but you realize now that you'd rather work remotely and move to a smaller town, a career change could play a big role in achieving that new goal.
Lay the groundwork.
It's easy to say you don't want to do the job you're doing right now, but much harder to actually think about your future and what you do want, Perkins says. And since it's always better to be looking for a job while employed, now may be the time to plant the seeds and do research on what you want to do, like setting up informational interviews with people in positions you'd like to have or by taking online classes to learn specific skills. You might find that you realize you have a good, secure job—and while it may not completely fulfill you, you should hold tight until you've had a chance to set yourself up for a successful switch.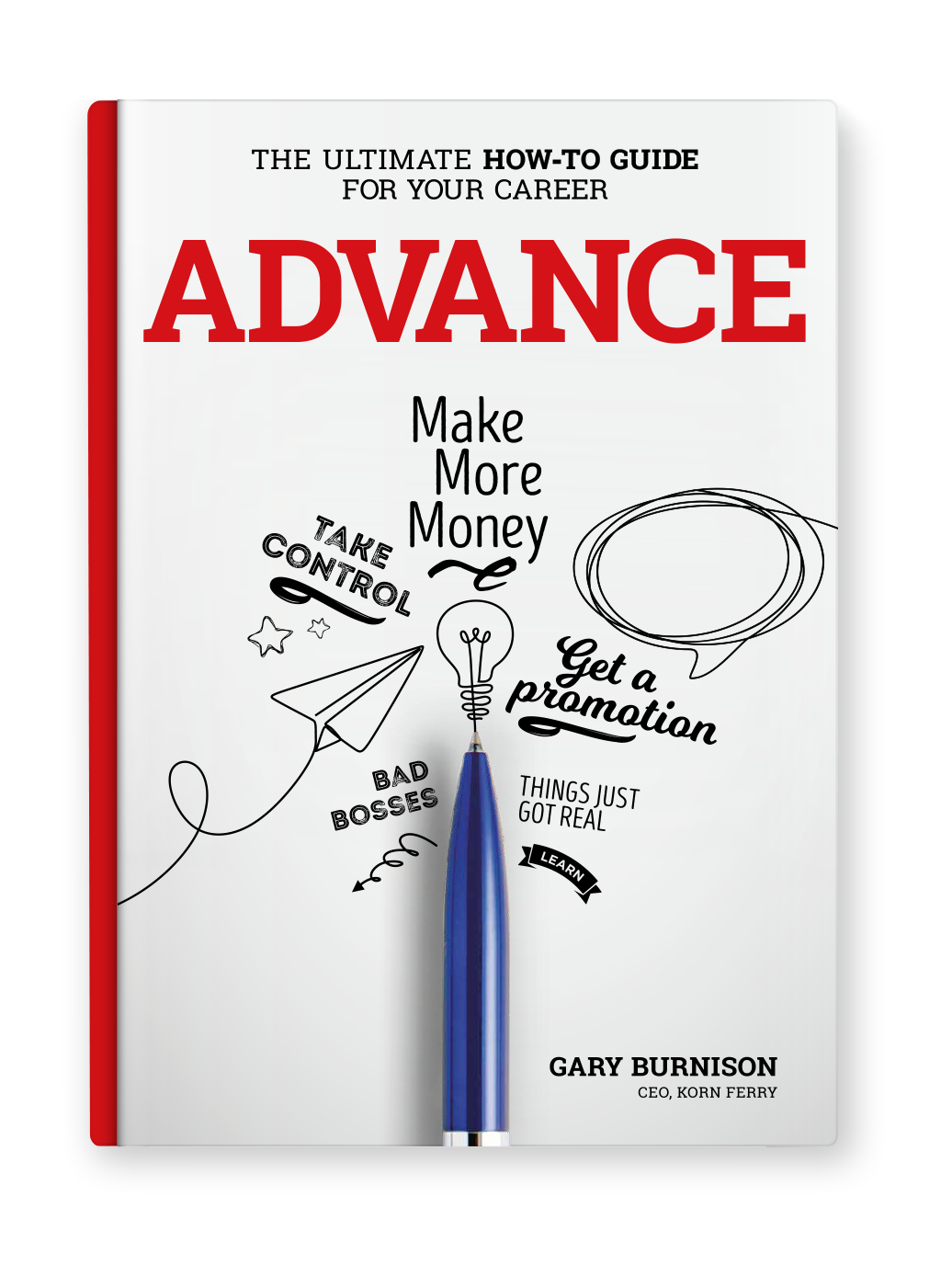 The ultimate career guide, from Korn Ferry CEO and New York Times best-selling author, Gary Burnison
Complimentary with every Premium subscription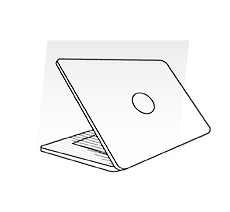 It Starts With You...
How to take control, uncover your blind spots and make more money.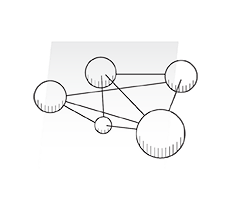 ...But It's Not About You
Surviving bosses and coworkers, managing, and networking success.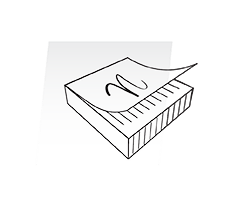 To Earn More, Learn More
Don't be a know-it-all, be a learn-it-all with practical advice and tools.